2279
Authentic ST25 sticky rice of Uncle Cua's house - Soc Trang specialties
https://phanphoi.com.vn/gio-hang
https://phanphoi.com.vn/tra-gop
Authentic ST25 sticky rice of Uncle Cua's house - Soc Trang specialties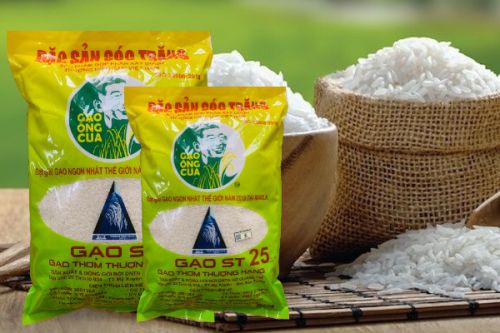 Authentic ST25 sticky rice of Uncle Cua's house - Soc Trang specialties
Prices in Vietnam: 36.000 VNĐ/kg
Hotline VietNam: 0932 788 299
Hotline export: 0904 667 858
Chính sách giao hàng
Giao hàng nhanh chóng trong vòng 24h
Chính sách đổi trả và hoàn tiền: Đổi trả hàng hoặc hoàn lại tiền trong vòng 15 ngày.
Liên hệ :
KV Miền Nam: 0932 788 299
KV Miền Bắc: 0865 034 302
Internet banking
Số tài khoản: 399939699999
Tên chủ tài khoản: LAM THI KIM CHI
Tên ngân hàng: Ngân Hàng TMCP Quân Đội (MBBank)
Chi nhánh: Hàm Nghi
Chuyển khoản Momo
Chi tiết sản phẩm
Authentic ST25 sticky rice of Uncle Cua's house - Soc Trang specialties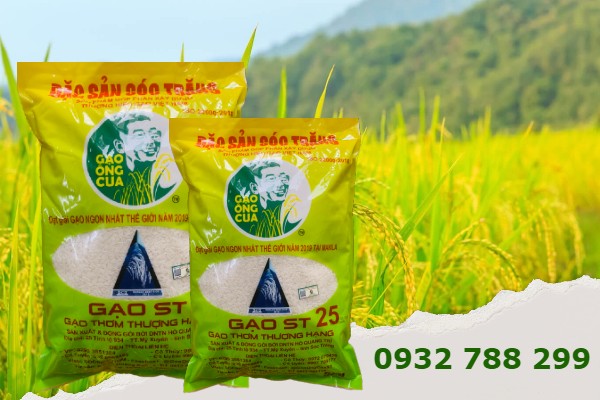 ST25 rice is the first Vietnamese rice variety to be honored with the "World's best rice " at the World Best Rice 2019 competition. This is the result of more than 25 years of research and breeding of high-end fragrant rice lines of the engineer, the hero of labor Ho Quang Cua. So what is special about the best ST25 rice in the world, let's find out with EcoLife – right place to buy ST25 rice the clean rice trader right through the following sharing!
1. Brief of the best ST25 rice varieties in the world
ST25 rice varieties are part of the research of high-quality fragrant rice line of Soc Trang engineers led by labor hero Ho Quang Cua, Dr. Tran Tan Phuong, engineer Nguyen Thi Thu Huong. ST25 rice quickly conquered consumers thanks to its superior quality, farmers with high productivity and economic value.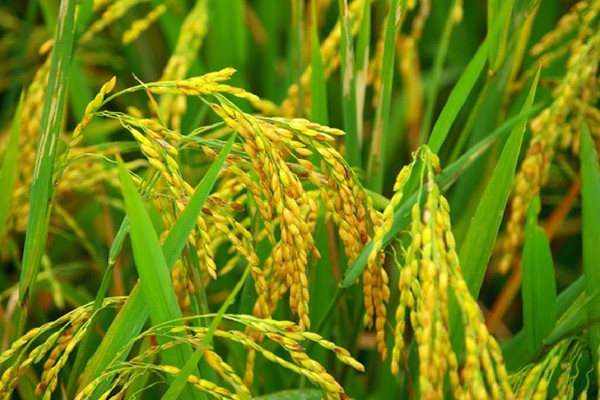 ST25 rice varieties fell in love with farmers for the first time in the land of Soc Trang and then expanded the production area to many provinces in the Mekong Delta. This rice varieties are rated as very "easy ", not being picky with soil, water cocoons are well adapted to the soil conditions of Mekong Delta provinces, alum-resistant, salty and highly resistant to disease. ST25 gradually replaced the traditional rice varieties which is sensitive to the weather, prone to pests and falls.
ST fragrant rice varieties were born, especially ST25 rice varieties, possessing superior characteristics such as producing fragrant rice grains, good disease resistance, long seeds, large, salt-tolerant rice cotton, alum-resistant, medium yield up to 7 tons / ha, peaking at 8 tons / ha. Besides producing high productivity, ST25 rice is also sold at a fairly competitive price, so farmers are excited to participate in production to improve the economy.
2. Characteristics of ST25 rice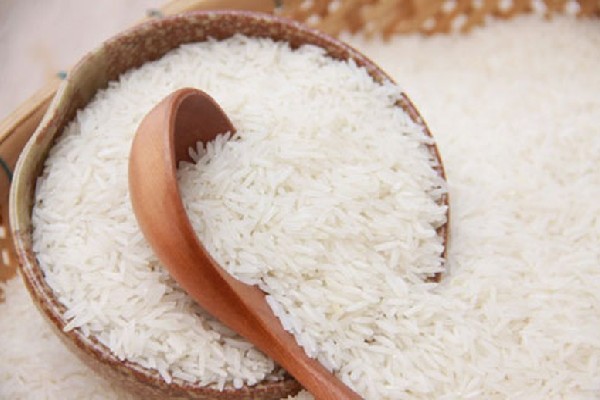 To become the best rice grain in the world, ST25 rice must meet strict standards of shape, quality, and nutritional value.
In shape and color: ST25 rice is elongated, slender, sync in size, not broken. The smooth glossy rice surface is beautifully white. The aroma of pineapple leaves mixed with the aroma of young nuggets is sometimes pleasant.
Quality of rice when cooking: ST25 rice when cooked does not need a lot of water but still produces flexible rice grains and does not break the belly. The rice sits in a sleek pot as if it had been sprinkled with a layer of oil. A special scent that wakes up ecstatic stimulates the taste buds immensely. The chewy, crunchy rice grains chew the sweeter the sweetness. The rice has cooled but still retains its inherent flexibility.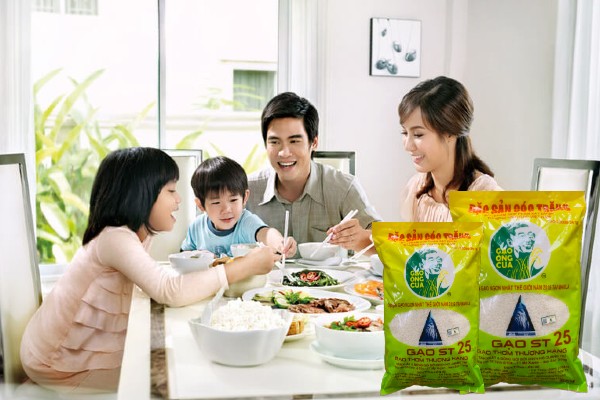 Outstanding source of nutrition: What is especially interested in this world's best rice is that the protein content is extremely high 1.5 times higher than that of ordinary white rice. Along with that, the abundant amount of fiber creates a feeling of fast fullness and long hunger. This helps to help in balancing sugar levels after each meal, helping to control weight effectively, …ST25 rice is not "picky" users, suitable for the elderly, children who have a history of diabetes....
Thanks to the superior characteristics, ST25 rice has become the first choice of every Vietnamese family meal.
3. Which type of ST25 rice is selling best?
After receiving the award, the world's best ST25 rice has been replicated in the production area in many provinces and cities in the Mekong Delta. Therefore, the amount of rice supplied to the market gradually stabilizes. Businesses and establishments embark on the production and trading of this speciality rice of Soc Trang 25 with many different brands. However, market tastes still favor the use of authentic ST25 rice by engineer Ho Quang Cua and accept the payment of a higher price. So what's so special about authentic ST25 rice in Uncle Cua's house?
3.1 ST25 Rice Production Process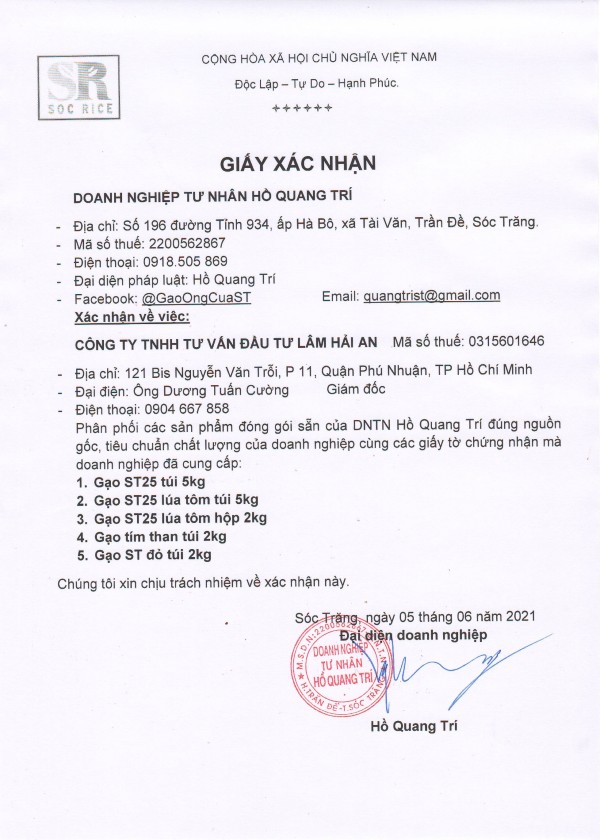 Genuine ST25 rice of Ho Quang Tri Private Business has cooperated with farmers to carry out cultivation in large sample fields under the advice of engineer Ho Quang Cua. From the stage of soiling, selecting varieties, planting time, the process of caring for things complies with the regulations of rice varieties. Especially in the process of using fertilizers, pesticides must be the right dosage and time to ensure absolutely no residue of chemicals that are toxic to the health of consumers. What is commendable for the ST25 rice variety is its ability to protect itself, resist pests and adapt to the changes of the environment well so that in the process of care minimizes the intervention of fertilizers and pesticides. The grain of rice is clean, retaining its inherent qualities and nutritional value.
3.2 The production process ensures the following standards:
ISO 22000:2018: Food Safety Management System - Requirements for Organizations in the Food Chain
HCPP: Hazard analysis and critical point control system
Certificates of hygiene and safety for food.
3.3 Genuine ST25 rice products of engineer Ho Quang Cua commit to:
Rice has a clear origin.

Produced according to modern technology lines to ensure food hygiene and safety

Rice has no residue of chemicals that are harmful to the health of consumers.

During processing procedure, there's absolutely no use of chemicals that affect the quality of rice: no preservatives, no odorants, no colorants, no bleachers, ...

Each product to customers is subjected to many stages of thorough quality inspection and inspection.
4. Identify genuine packaging of ST25 crab rice.
ST25 rice of Ho Quang Tri Private Business is packed in the form of 2kg bag (vacuumed bag), 5kg bag (normal pineapple bag). To identify which is genuine ST25 rice, please pay attention to the following signs!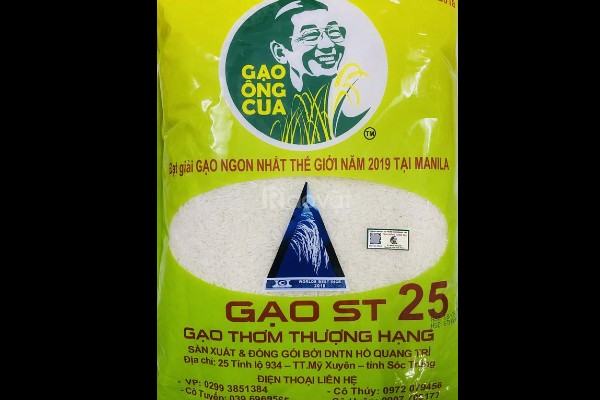 Brand logo: like the packaging of the previous ST product lines, the letter ST is orange-yellow, the head stroke of the letter S and on the top of the letter T has a star attached.
Product name: ST25 rice - premium fragrant rice.
The front of the packaging is printed with the image of the winning trophy at the World's Best Rice competition in 2019.
Provide full information: manufactured and packaged by Ho Quang Tri Private Business with where to buy ST25 rice, phone number, rice shop nearby,...
The packaging is carefully packaged, absolutely do not buy products with punctured, torn packaging or the appearance of erased information.
5. How much does ST25 rice cost 1kg?
With the demand for authentic products of engineer Ho Quang Cua, many rice shops began to push up the price. The price of ST25 rice ranges from 40,000 VND - 50,000 VND / kg. Some places also raise the price to 60,000 VND / kg. You can refer to the price at EcoLife rice shop - a place to buy rice and is specializing in distributing various authentic rice types of Uncle Cua's house. Ecolife is also a place to buy jasmine rice, buy sticky rice, buy thai sticky rice.
ST25 rice costs 36,000 VND/kg in Ho Chi Minh City and 40,000 VND/kg in Hanoi (The reason for the price difference is that businesses must spend more on transportation costs)
6. How to cook rice from delicious soft ST25 rice:
How to cook ST25 rice with a rice cooker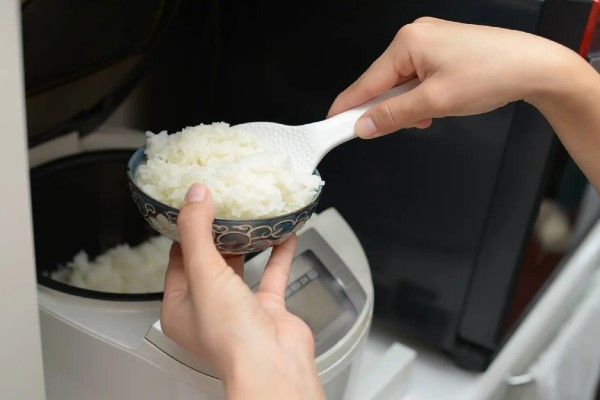 Step 1: Measure an amount of rice that is suitable for the family's diet.
Step 2: Wash the rice lightly and cleanly with 1 or 2 times the water to remove the dirt. Please do not soak rice or buzzing for too long will easily lose nutrients that are easily dissolved in water
Step 3: This is the most important step to determine the deliciousness of the rice. Measure the water in the right proportions of one part rice and one part water. If you want to eat dryer rice, you can reduce the amount of water.
Step 4: Turn on the cooking mode for 30 to 45 minutes.
Step 5: Cook the rice in heating mode for 5 to 15 minutes so that the rice is drained and cooked evenly.
How to cook ST25 rice with a gas stove or wood stove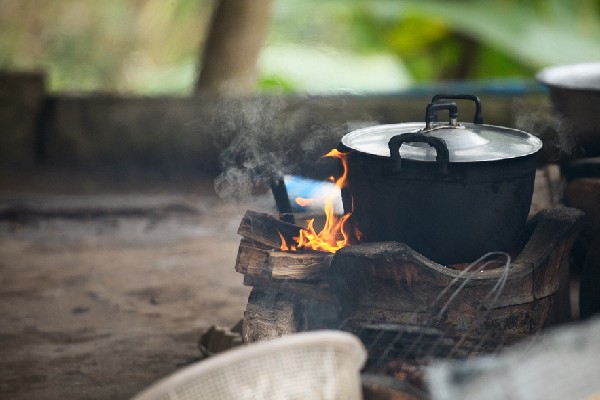 Step 1: Measure an amount of rice that is suitable for the family's diet.
Step 2: Wash the rice with water about 2 times, do not rub the rice too hard, avoid causing the rice to lose its substance.
Step 3: Put the rice in a saucepan and add water in the right ratio of 1 part rice and 4 parts of water. Cover and turn on the stove over a medium-cooked heat until the rice boils.
Step 4: Stir well with chopsticks and cook for about 2 minutes. Then remove the excess water (Still let the rice get slightly wet)
Step 5: Turn the heat down and cook for 10 minutes and turn off the stove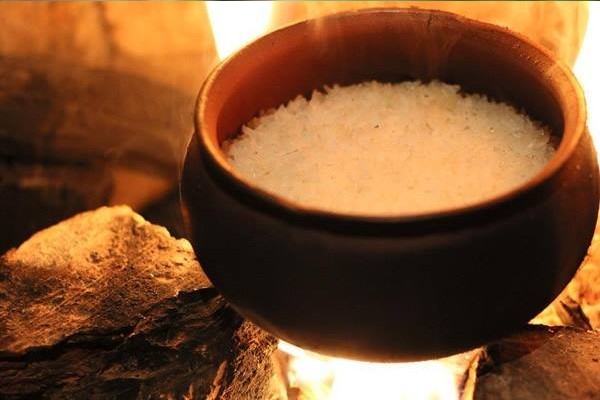 Rice when cooked in this way is extremely delicious, soft, neither burnt nor pasty.
In addition, to make the menu richer and more diverse, you can transform ST25 rice into attractive dishes such as seaweed roll rice, rice milk, fried rice, elderberry, porridge dishes, ...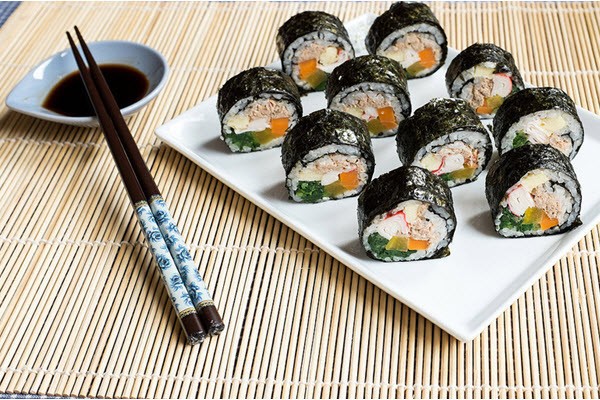 Not only a food, ST25 rice is also thoroughly exploited in the " beauty world " of women. ST25 rice water has vitamin B1 ingredients to help white skin bright, pink, young. Using rice water to wash the face, applying a mask will save costs but bring many unexpected results in improving the skin.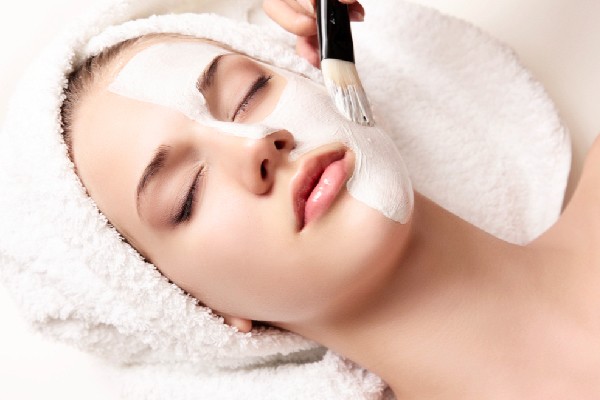 7. Where to buy genuine ST25 rice?
Now, you will easily find authentic ST25 rice at stores, supermarkets, e-commerce markets.... but to ensure quality, look for purchases in reputable rice shops nearby to avoid buying fakes, poor imitations. With the desire to bring clean and safe food sources to consumers, EcoLife rice shop - a direct distributor of authentic products from Ho Quang Tri Private Business
You are completely assured when choosing products at EcoLife by:
EcoLife is committed to provide authentic ST25 rice, in case of detecting poor quality goods, you will receive compensate twice the order value

Ordering rice online is simple, fast

Dedicated, professional staff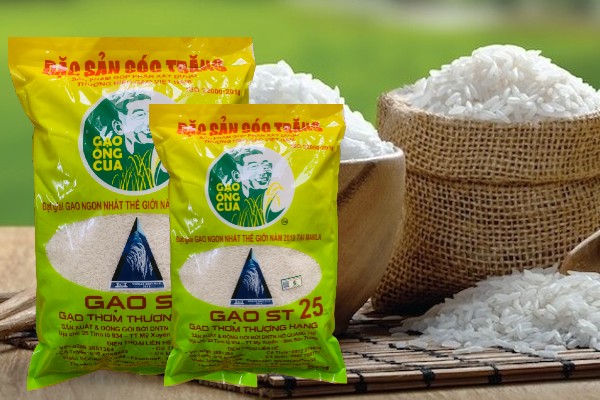 To order authentic ST25 rice from Uncle Ho Quang Cua, please contact directly via hotline: 0932 788 299 for the fastest advice and order.
In addition, Ecolife also provides wholesale products for mothers and babies: vitamin syrup for pregnant women and babies, Aptamil milk (England imported) for all ages, Omega 3 functional foods for the elderly, calcium, evening primrose oil...
Imported wholesale hotline: 0904 667 858 VND